Wondering if a Waterloo is right for you? Check out our units being installed on this season of Moving the McGillivrays, hosted by Scott McGillivray.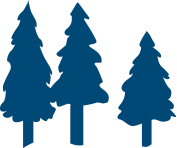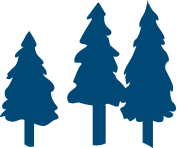 A Waterloo is designed to perform on difficult sites.
Environmentally
Sensitive Areas
The environmentally friendly choice.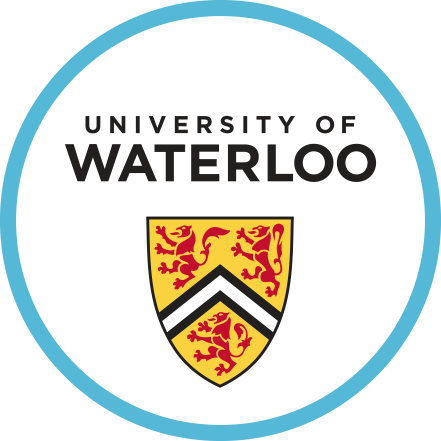 Our technology was developed at the world-renowned University of Waterloo.
We are a pioneer in the industry and continue to lead the way in research and development.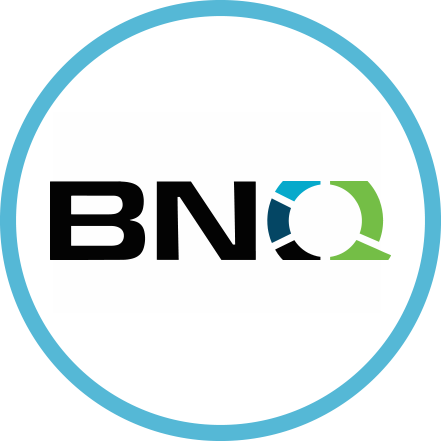 Since 1991 the Waterloo Biofilter has proven itself to be the most reliable wastewater treatment system available, and has been tested and proven effective by a number of third party verification programs.
Permanent Filter Medium
Never needs to be cleaned or replaced.
Warrantied for 20 years, and will likely last for generations.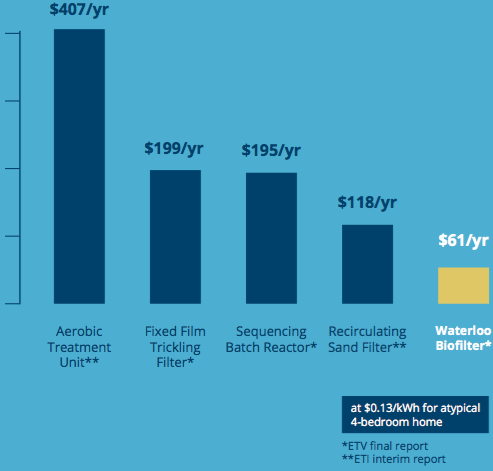 Low

Energy,


Low

Cost.
Waterloo Biofilters use very little energy; up to 85% less power than aeration technologies using air compressors. In the long-term we have the lowest operating costs.
Small
Footprint

A Waterloo is discrete, minimizes tree removal, and saves you room for what is important. A pool? A garden? What will you do with your lot?
Seasonal or
Year Round Use

A Waterloo system is designed and manufactured in Canada to withstand extreme temperatures and weather conditions. The system also easily handles variability of wastewater flows.
Nature in a Box
The Waterloo Biofilter uses a patented, highly engineered foam filtration medium that is optimized to treat wastewater passively. The foam creates an environment where naturally occurring bacteria can thrive and remove contaminants found in wastewater.
Our system provides both physical filtration and biological treatment of wastewater in one step – ensuring polluting elements are removed before water is returned to the natural environment.
Step 1:
Wastewater from the home is collected and distributed over the Waterloo foam filter medium.
Step 2:
Wastewater is absorbed by and slowly trickles down through the foam pieces where natural occurring bacteria remove contaminants.
Step 3:
After passing through the foam, the water is treated and is then put back into the environment.
Thousands of systems installed across North America!
Waterloo has multiple product configurations to meet your needs.
Regular maintenance of your Waterloo Biofilter system is important to protect the environment and the value of your investment.
Proper operation and maintenance of any type of septic system has a significant impact on how well it works and how long it lasts. Advanced treatment units like the Waterloo Biofilter are often required by regulations to have a valid annual maintenance contract in place. Maintenance is performed by trained and authorized personnel who will inspect all components of your system – not just those components supplied by us.
With few moving parts and only high quality components used, maintenance on a Waterloo Biofilter system can be completed quickly and easily.